Description
Description:
Q5 Pro through the CE, FCC, RoHS certification, in line with the EU WEEE directive.
Q5 Pro uses the high-quality power amplifier machine pure digital amplification technology, supports the current world mainstream audio mode including optical fiber, coaxial, USB, computer analog input. Suitable for computer, LCD TV, digital set-top boxes, boxes, Blu ray and HD - DVD and other equipment use,
The input pattern rich has a total input mode for your audio equipment. Output for each channel 45W (2 channels), may satisfy the majority of the crowd listening requirements.
Q5 Pro uses the FFX technology, the FFX series product characteristic is high quality, low power consumption, green environmental protection.
Q5 Pro uses a 'simple start' patent technology enables precise control of the power supply circuit in sequence, this technology improves the reliability of the sound system.
Q5 Pro can meet the Blu ray and HD - DVD format HD audio standard interface to the demanding requirements of the sampling rate of 44.1 - 192K self-detection.
 
Features:
High-quality remote configuration, remote control: convenient.
LED digital tube display, machine state stick out a mile.
The use of functions can be remote control and keying.
Have a pitch adjusting system, can according to your listening hobby, and match your speaker high bass adjustment.
All aluminum type their own CNC processing (of similar products in general use machine plate stamping process, the appearance of rough.) The oxidation process, drawing, high-end atmospheric grade.
Computer USB decoding support 44.1-96KHz (similar products in general only supports up to 48KHz), the support of high-quality audio.
Have off memory function, simple operation (the volume is not memory).
With a Subwoofer (Bass RCA output), the bass more shocking.
Specification:
Input: AUX, optical fiber, coaxial, USB, computer simulation
Output: 2 channel (stereo), subwoofer
Sampling rate: 44.1-192kHz (coaxial and fiber) 44.1-96kHz (computer USB)
Adaptation: 4-8 ohms impedance
The maximum output power: 45W/4 35W/8 ohm ohm
THD+N: 0.05%
Signal to noise ratio: 90dB
Power: 102W (max)
Compatible: Windows, Mac OS X
Size: 137x103x33mm
Weight: 1.1KG
 
Contents list:
1 x SMSL Q5 pro Amplifier
1 x Remote Control (Can be Black or Silver)
1 x Power Supply
1 x USB Cable
1 x Use manual in English
1 x Original Packing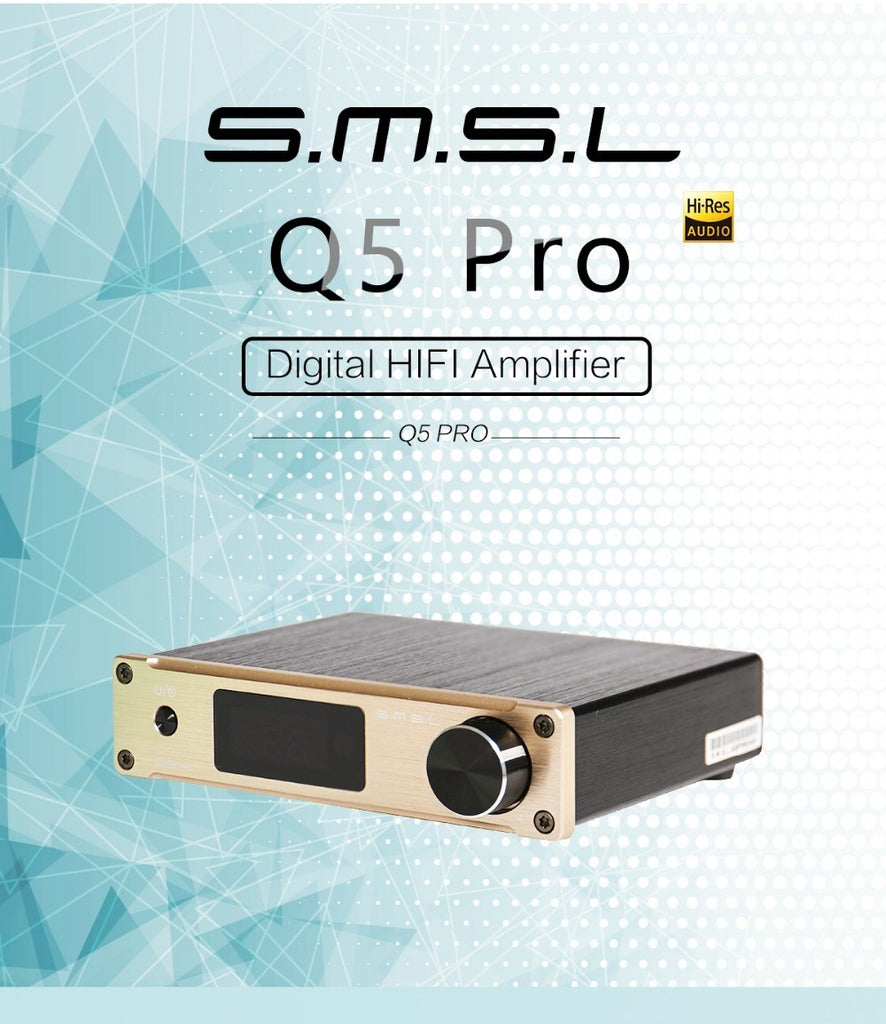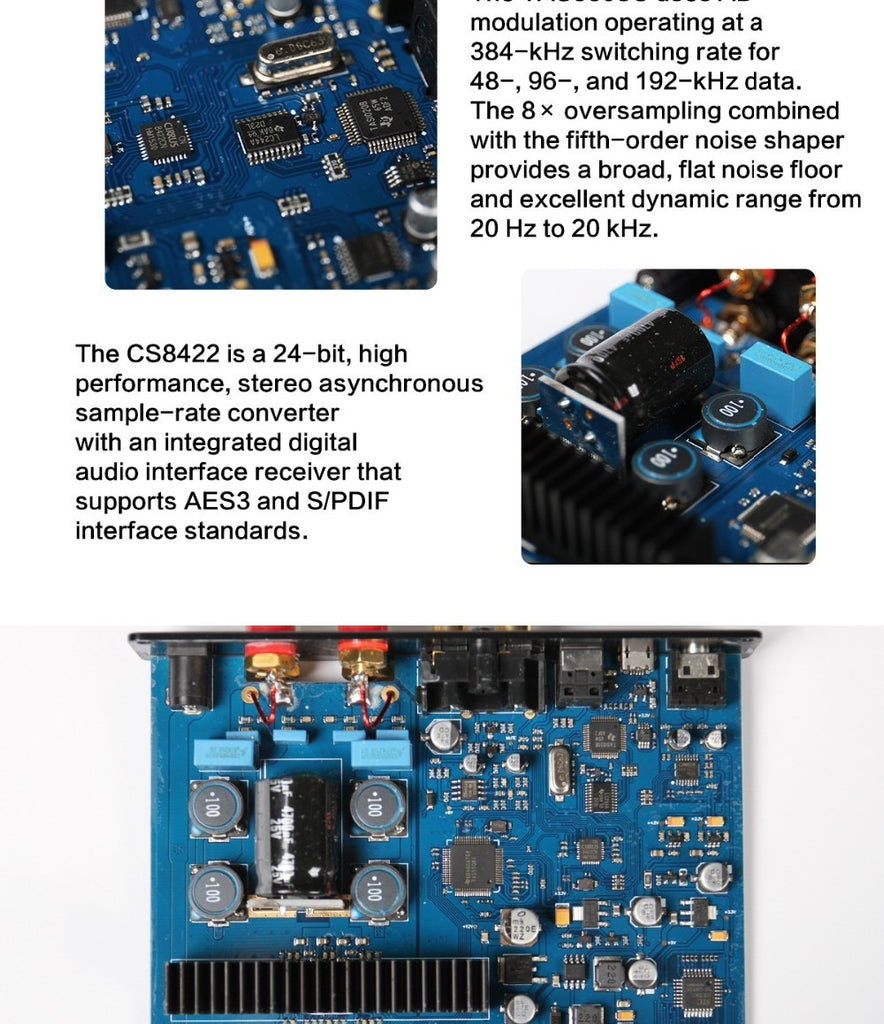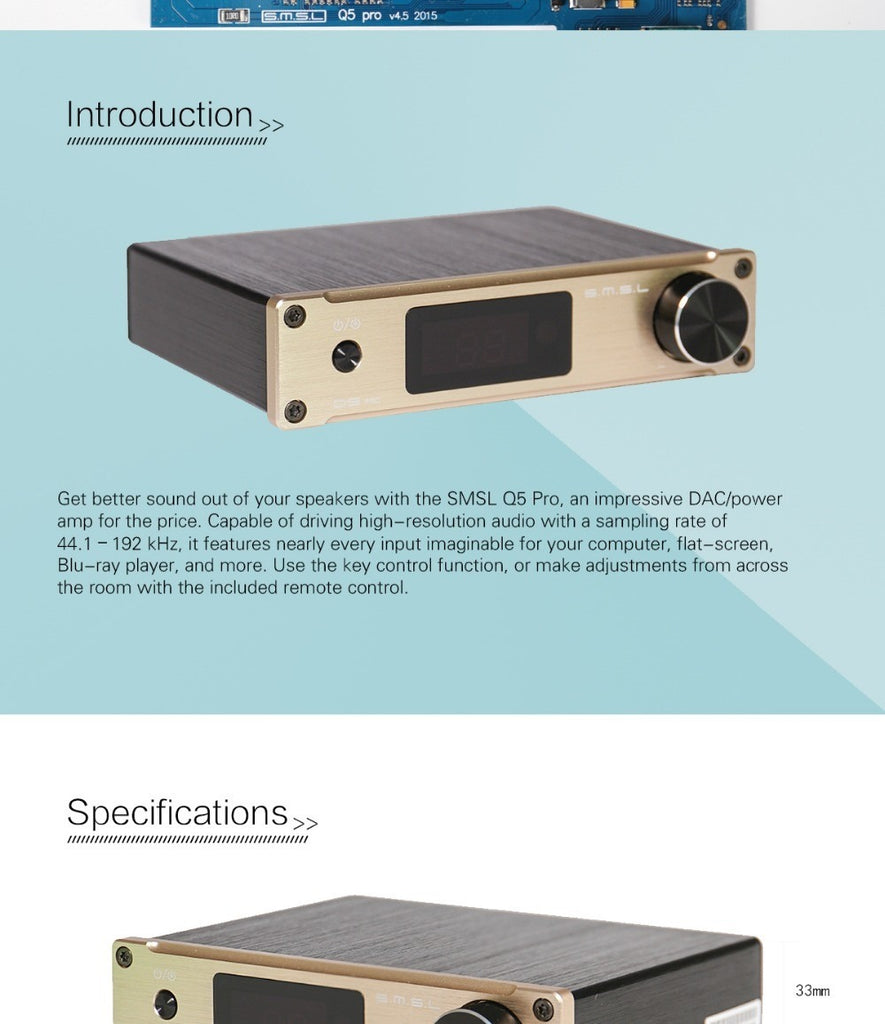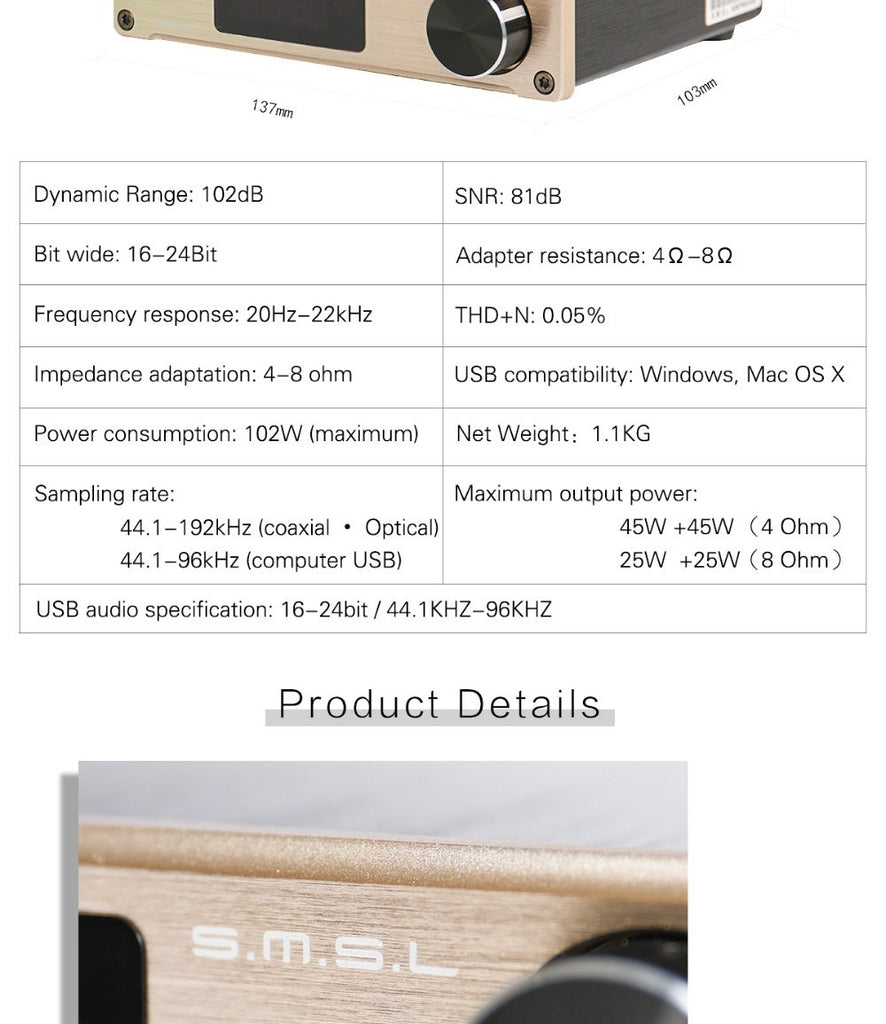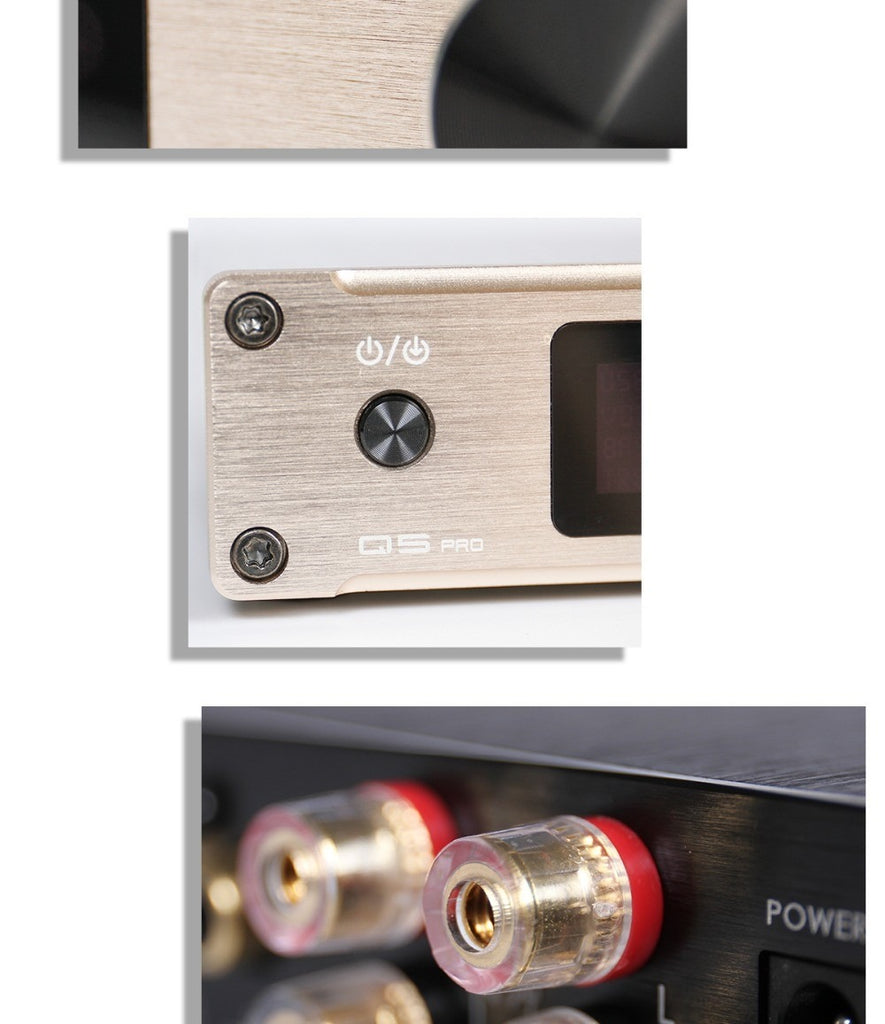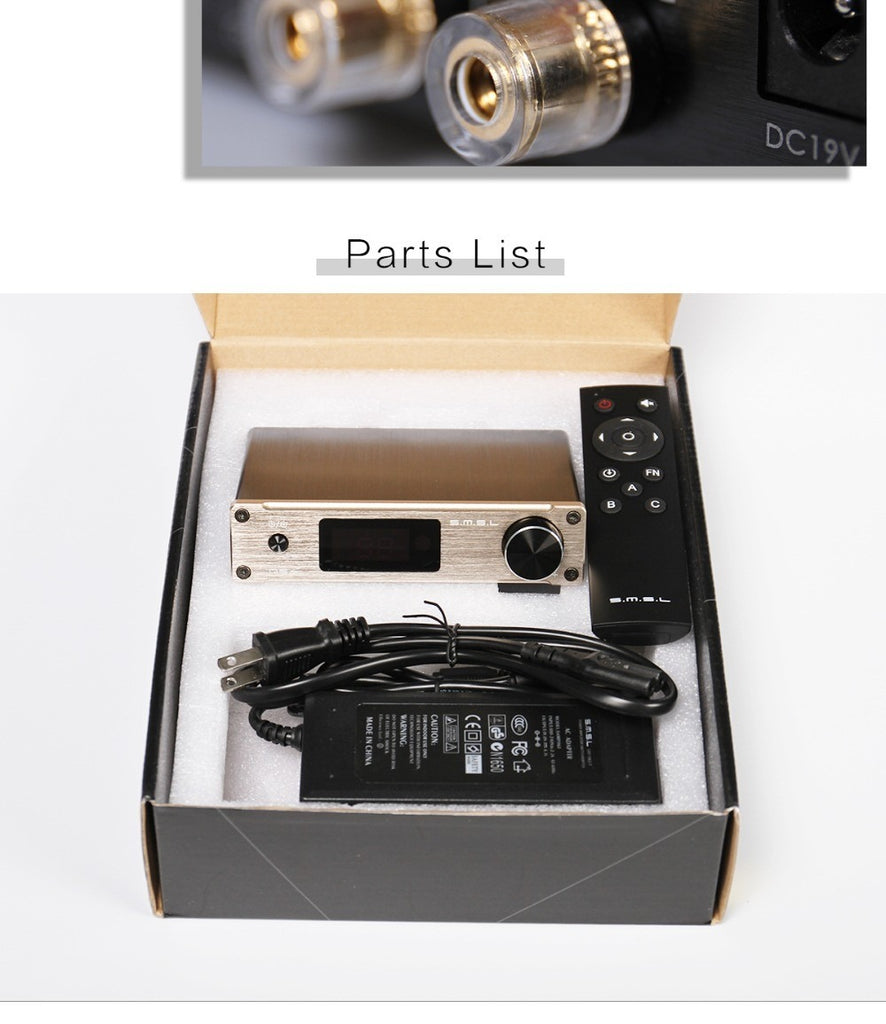 Secure Checkout
Your payment information is processed securely. We do not store credit card details nor have access to your credit card information.