Description
Description:
SMSL SD-793II decoder uses the advanced digital receiver chip DIR9001, it can receive 24bit/96K signals at the highest. DAC adapt the one of the best D/A decode PCM1793 chip(192K/24Bit convert chip). Use active low pass filteroutput (sealed pack OPA2134, user an change this IC to adjust sound).
SMSL SD-793II decoder can work with coaxial and optical jacks on computer LCD, TV, CD, DVD, MD.
Specification:
Input interface: coaxial or optical fiber(with switch)

Input frequency:44.1, 48, 96KHZ/16/24BIT

SNR: > 110dB

Dynamic range: 105dB

Distortion: 1KHZ% under 0.0006

Rated output: 1.7VPP

Frequency response: 20 - 20KHz( - 0.2dB)

Total output power: 3W

Headphone output power:
                32Ω  84mW&THD+N=0.1%
                64Ω  69mW&THD+N=0.003%
                150Ω 29mW&THD+N=0.001%
                300Ω 14mW&THD+N=0.001%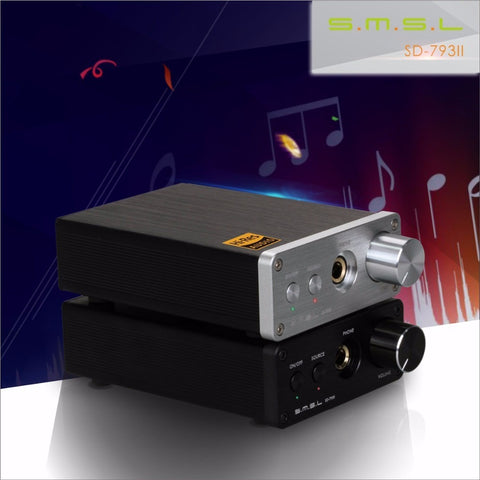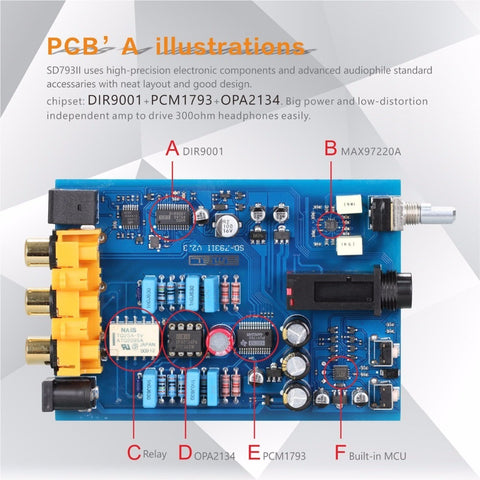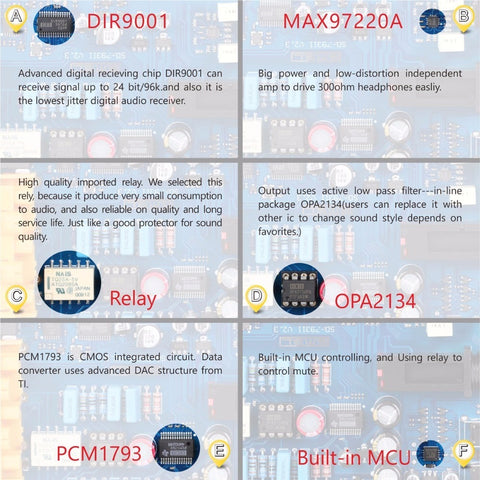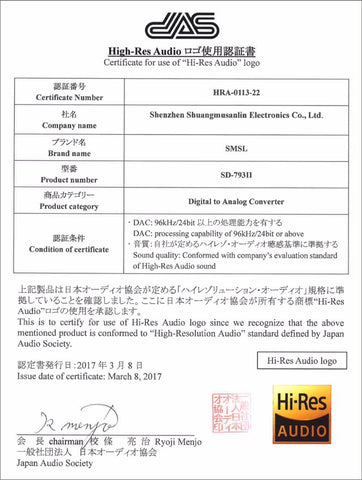 Secure Checkout
Your payment information is processed securely. We do not store credit card details nor have access to your credit card information.