Description
Description:
The SMSL SP200 THX Headphone Amp is the newest product in the SMSL lineup with the top of the line audiophile high power grade THX AAA-888 technology. This technology allows for the highest fidelity with extreme output power and ultra-low crosstalk. This amp is versatile and can be used to drive a variety of headsets including those that have high impedance, require high current, or need high sensitivity.
 
The SP200 comes with an included AC power supply and is equipped with XLR and RCA inputs. The front panel has XLR and quarter-inch jack outputs, options for switching between different inputs and choosing high or low gain. A detailed review of the SP200 and its performance is provided by Amir on Audio Science Review.
 
The SP200 has a balanced stereo headphone output, a balanced stereo line input comes with high precision resistors for temperature stability, and a high-efficiency ultra-low noise power supply.
Not compatible with Windows 10, please read the product description carefully before purchasing


Audio Science Review Highlights:
"THX seems to have revolutionized the mid to high-priced headphone amplifier market. It provides a winning combination of vanishingly low distortion and tons of power." - Amir on ASR
 

"Great to see a new price point also in THX amps. You can add a $100 DAC to SP200 and still be cheaper than the other THX offerings. Needless to say, it is my absolute pleasure to recommend SMSL SP200. It makes THX headphone amplifiers more affordable and gets rid of clutter on your desk to boot" - Amir on ASR


Specs:
Inputs: Balanced x 1, Unbalanced x 1
Outputs: Balanced x 1, Unbalanced x 1
Output Power:
6W x 2 (16ohm)
3W x 2 (32ohm)
440mW x 2 (300ohm)
220mW x 2 (600ohm)
SNR: 130dB, A-Weighted
Output Noise: 2.8uV, A-Weighted
THD+N: -122dB, 0.00007% (1kHz, 32ohm)
THD+N: -117dB, 0.00013% (20 - 20kHz, 32ohm, -3dB)
THD: -125dB, 0.00006% (1kHz, 16ohm, -3dB)
Output Impedance: Near 0ohm
Frequency Response: 0.1Hz - 500kHz(-3dB)
Gain: Low(+6dB), High(+18dB)
Power Supply Voltage/Frequency: AC100-240V, 50-60 Hz
Power Consumption (EN60065): 24W
Power Consumption in Standby Mode: < 0.1W
Size: 160 x 149 x 73 mm
Weight: 772g
 
Features:
THX AAA-888 Technology
Ultra-Compact design - great for desktop
Toggle switch for operation, input selection, and gain control
Balanced stereo headphone output
Balanced stereo line input
High precision resistors for temperature stability
Pop-less design with high-quality relays
Selected high precision low-distortion volume potentiometer
Full protection with DC, over-voltage, over-current, and short-circuit
Thermal protection on the headphone amplifier
High-efficiency ultra-low noise power supply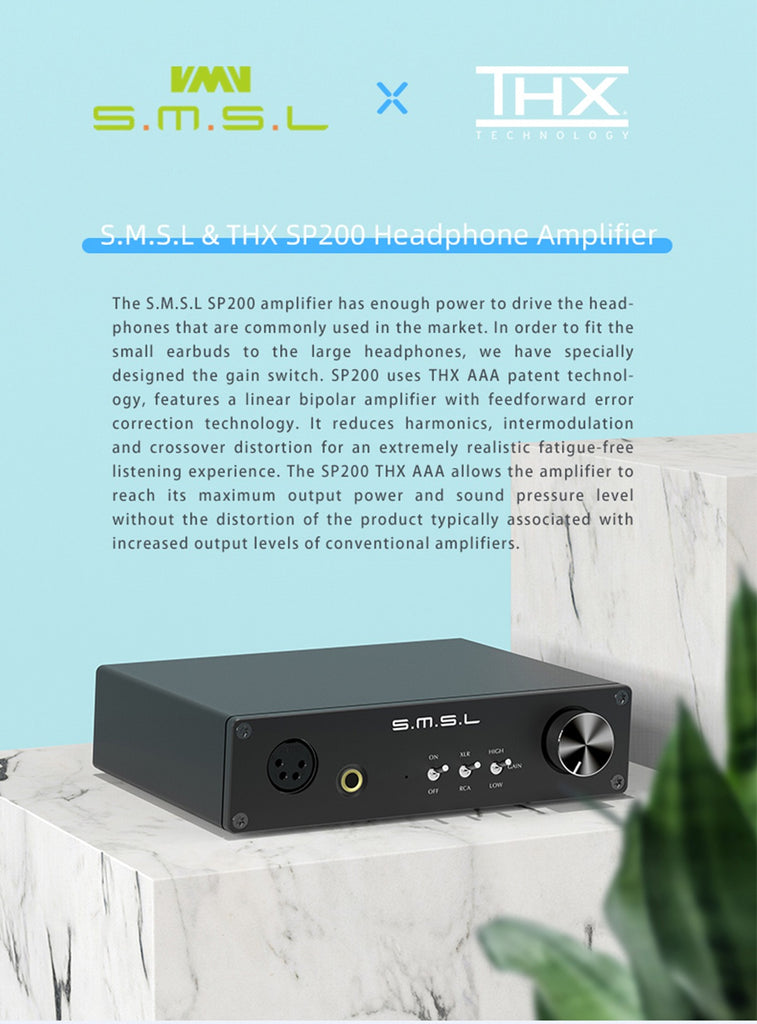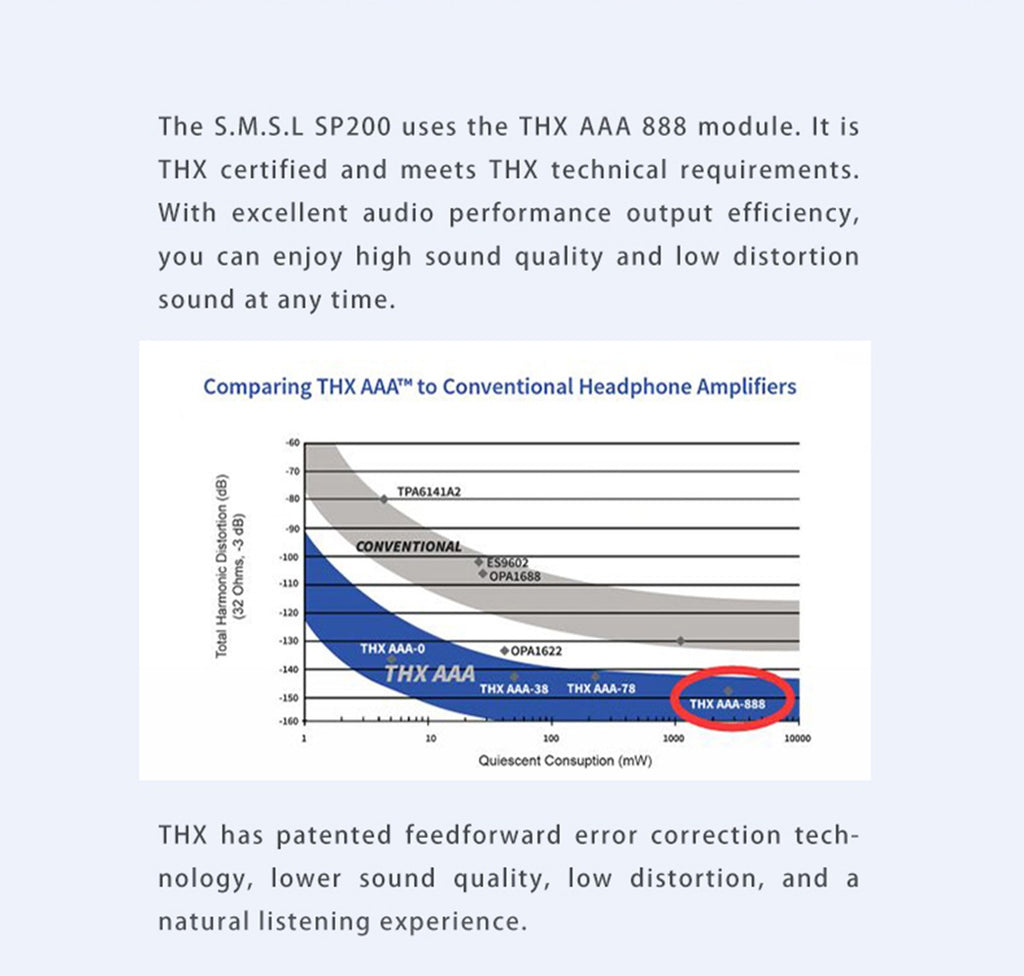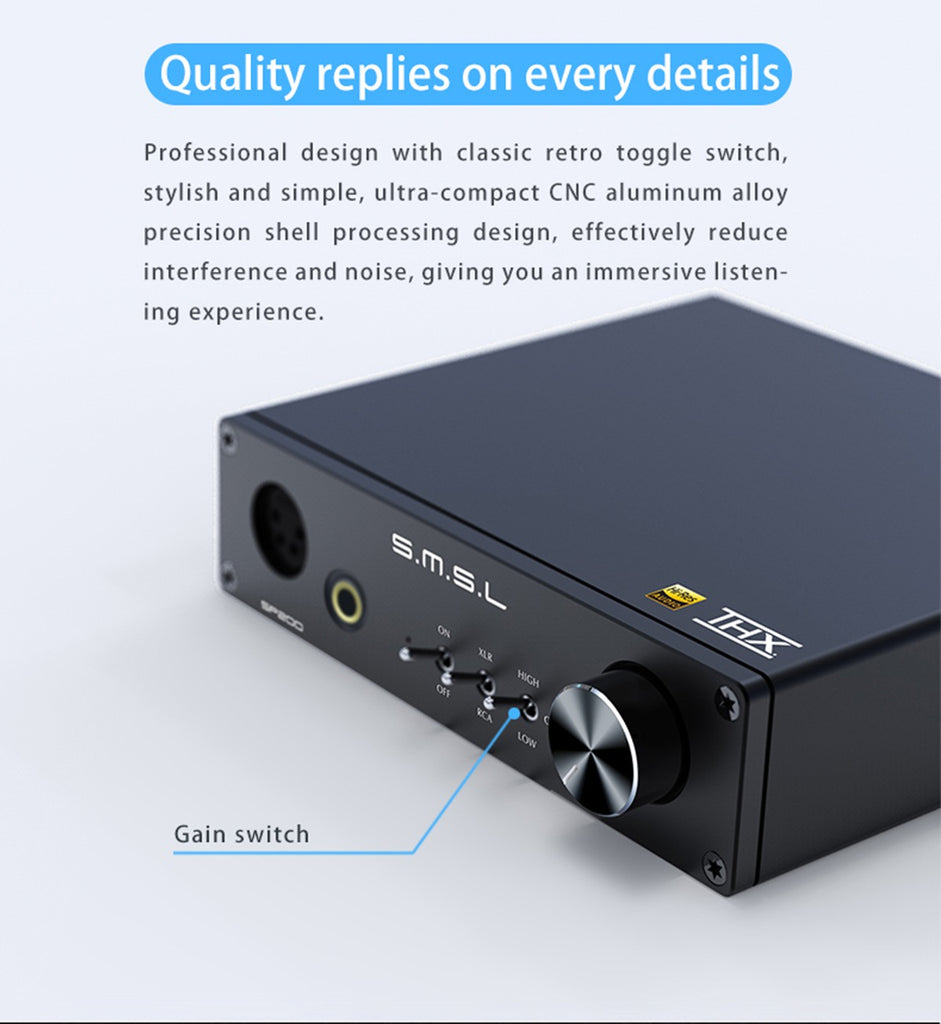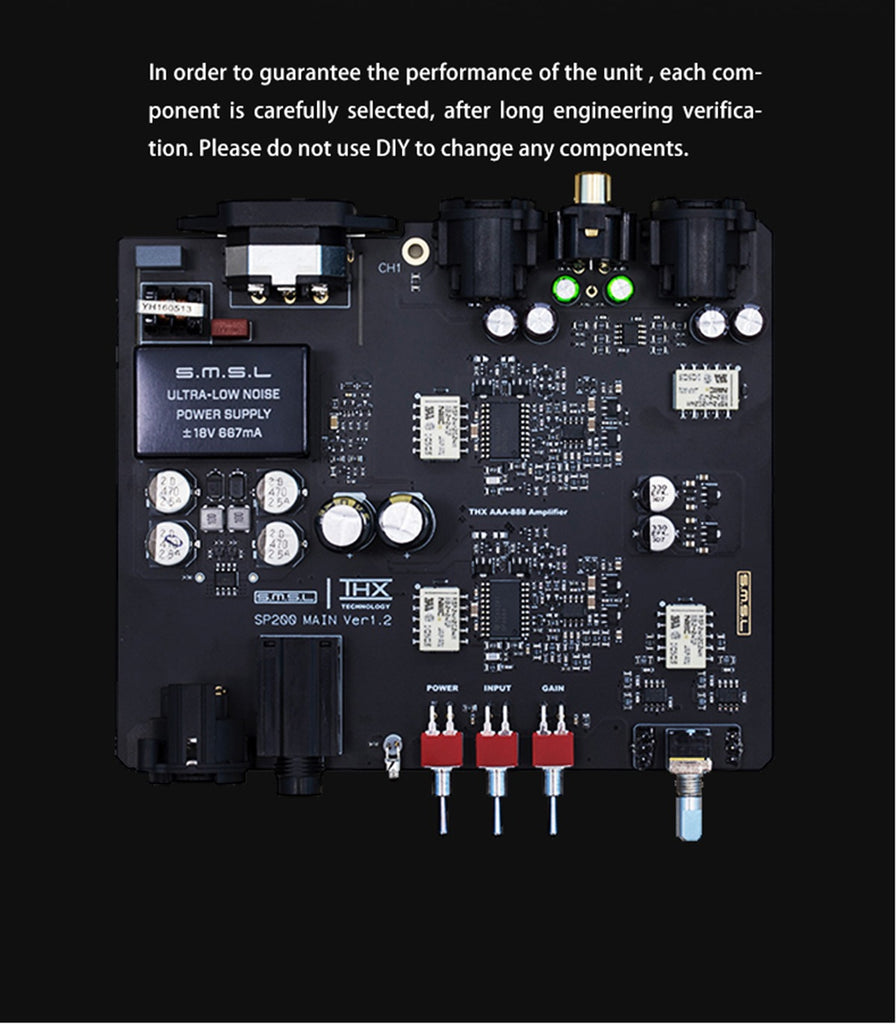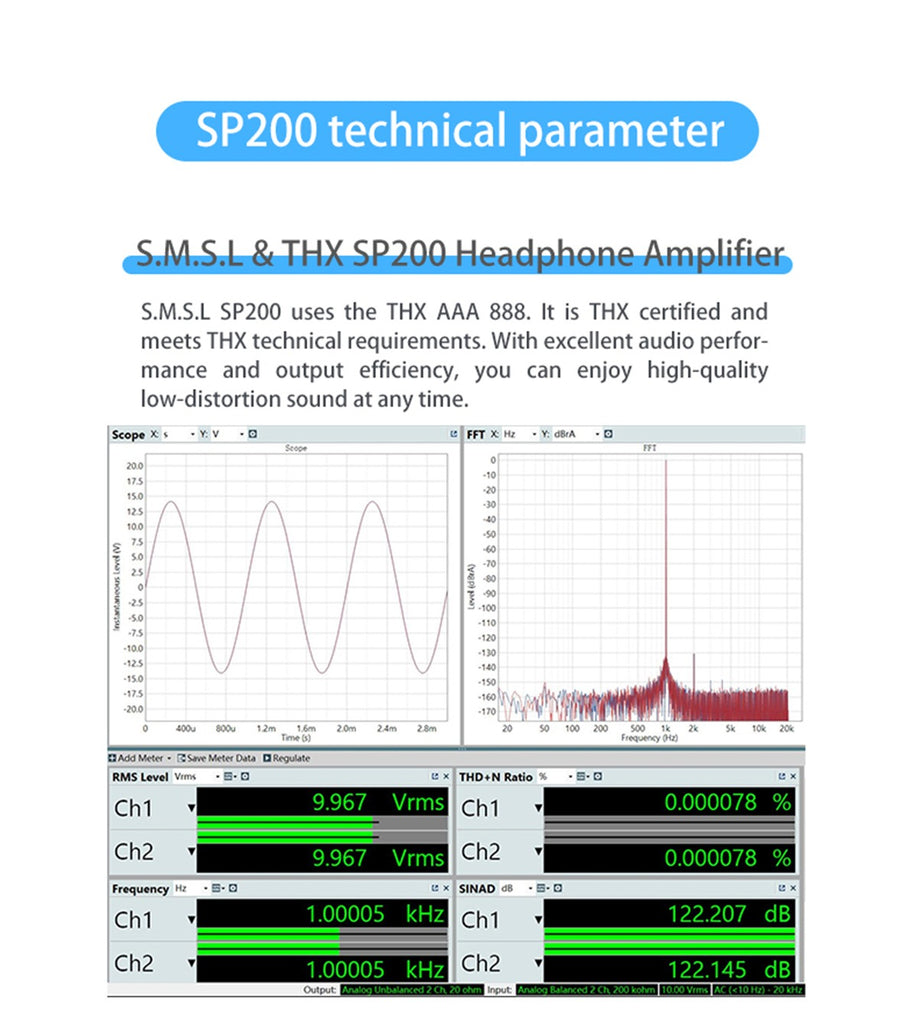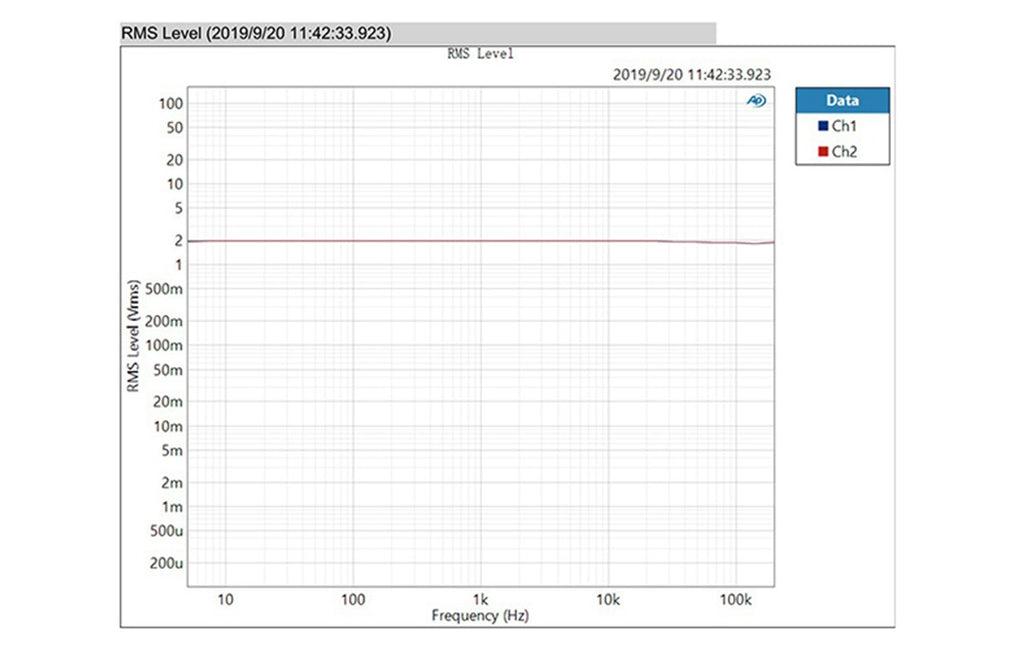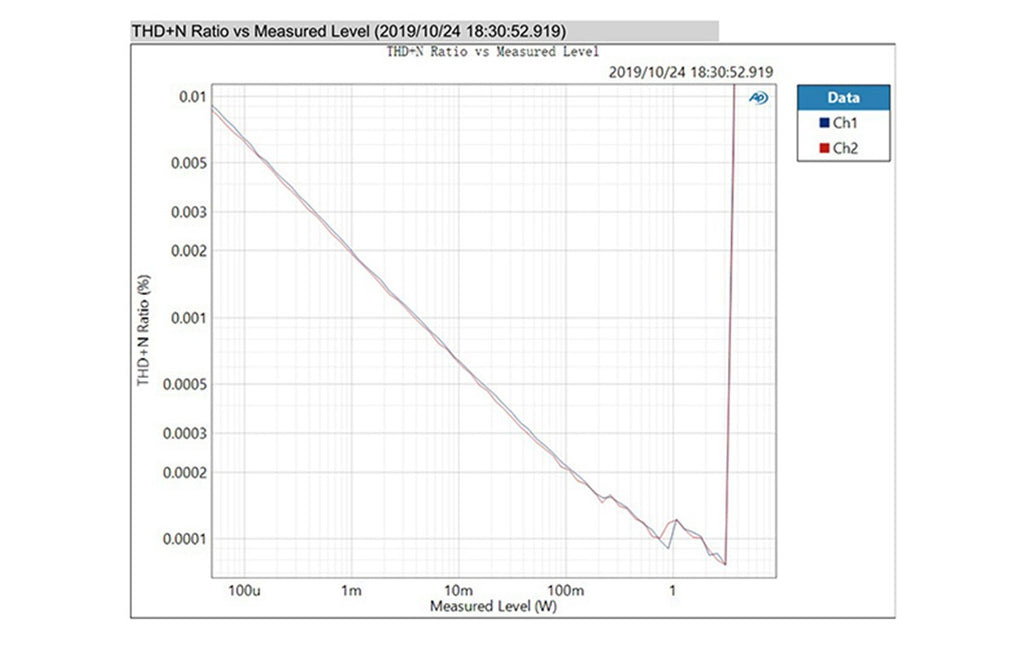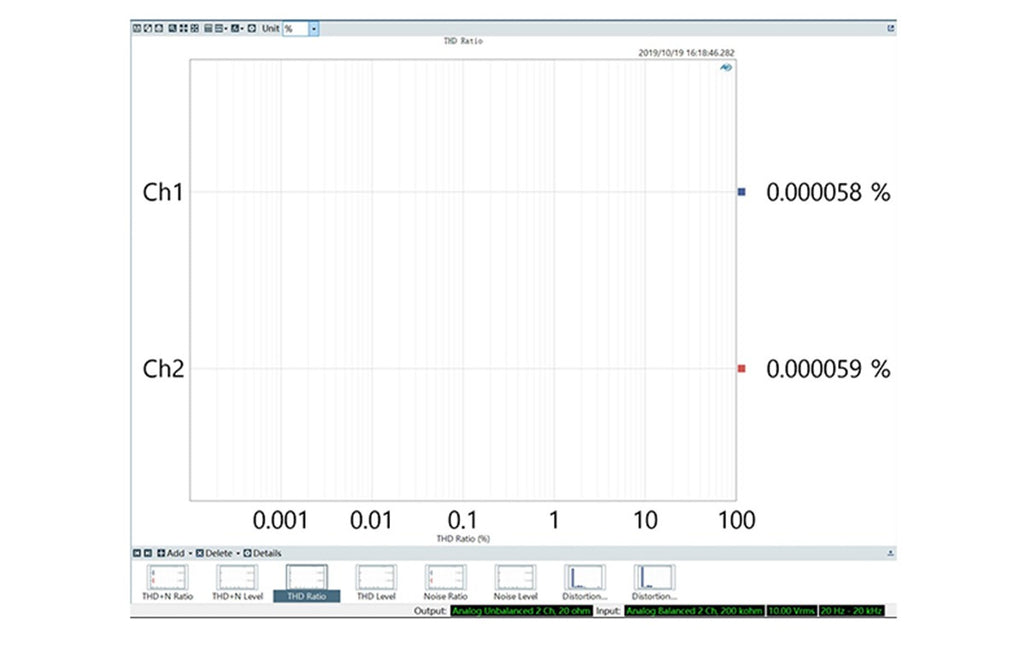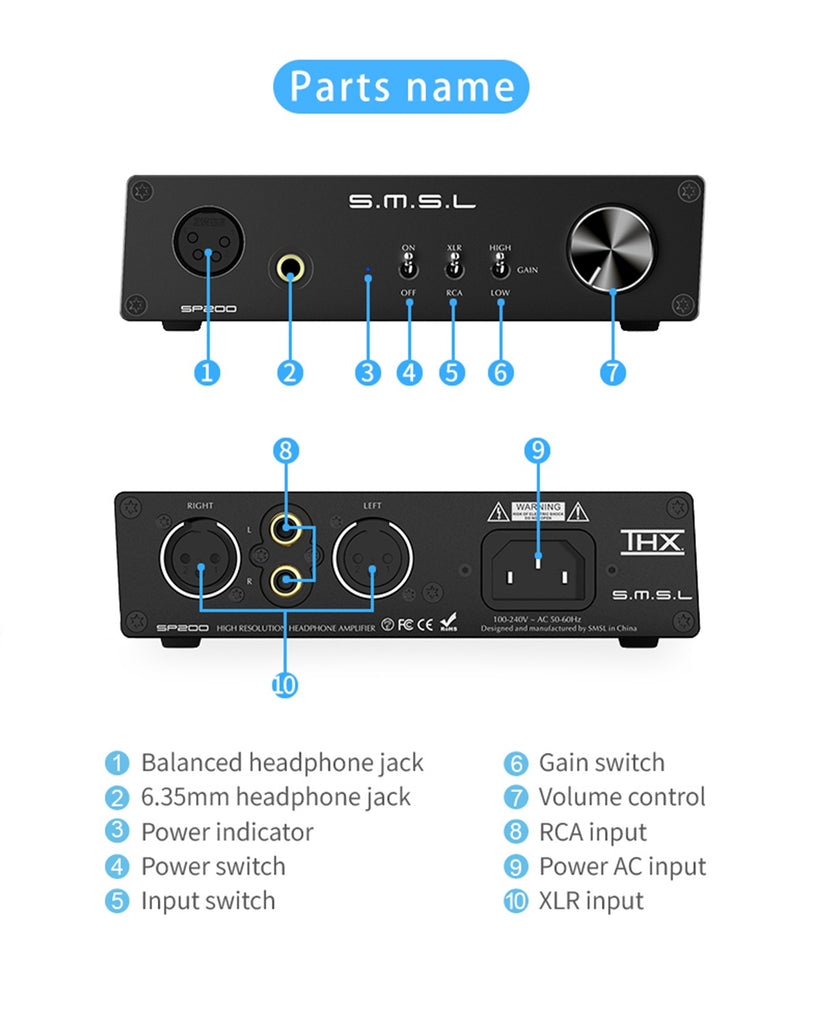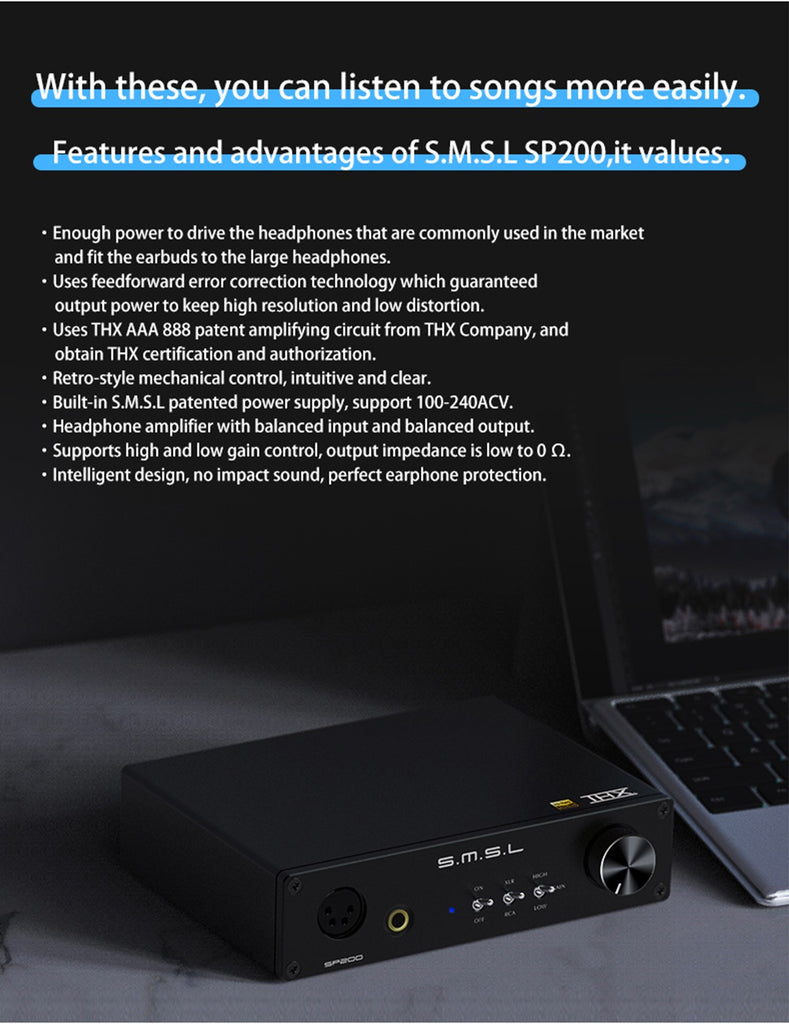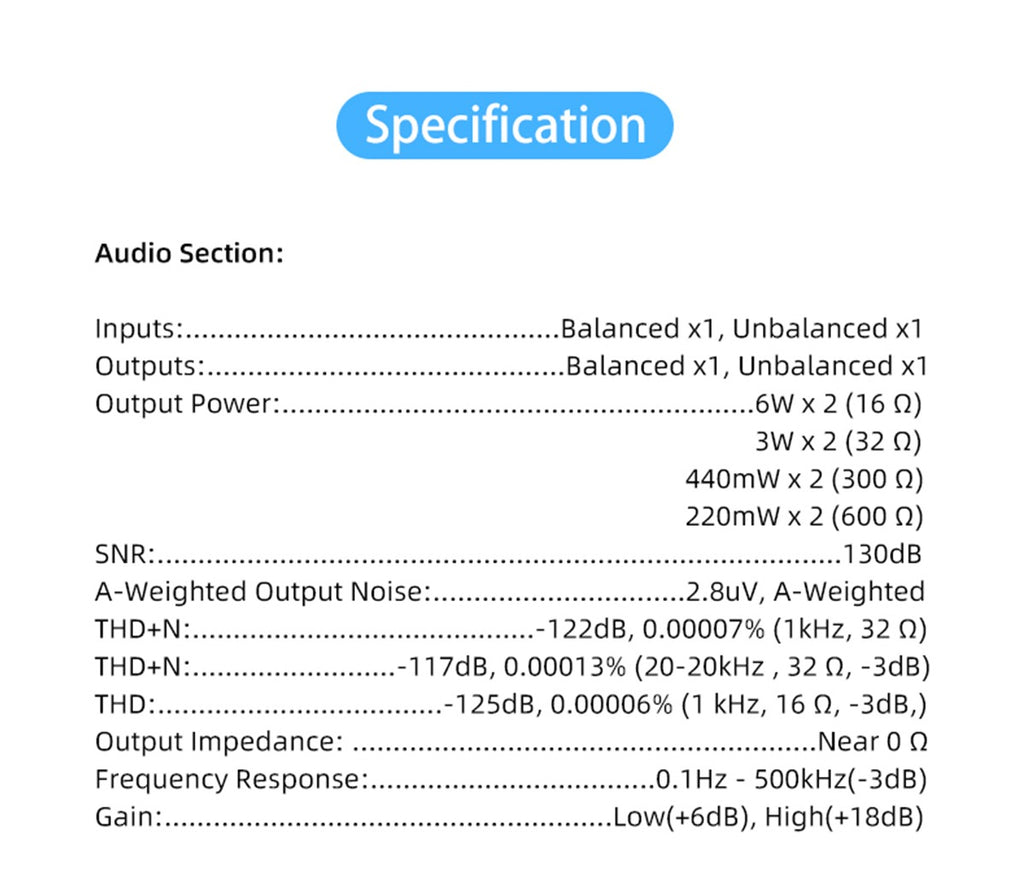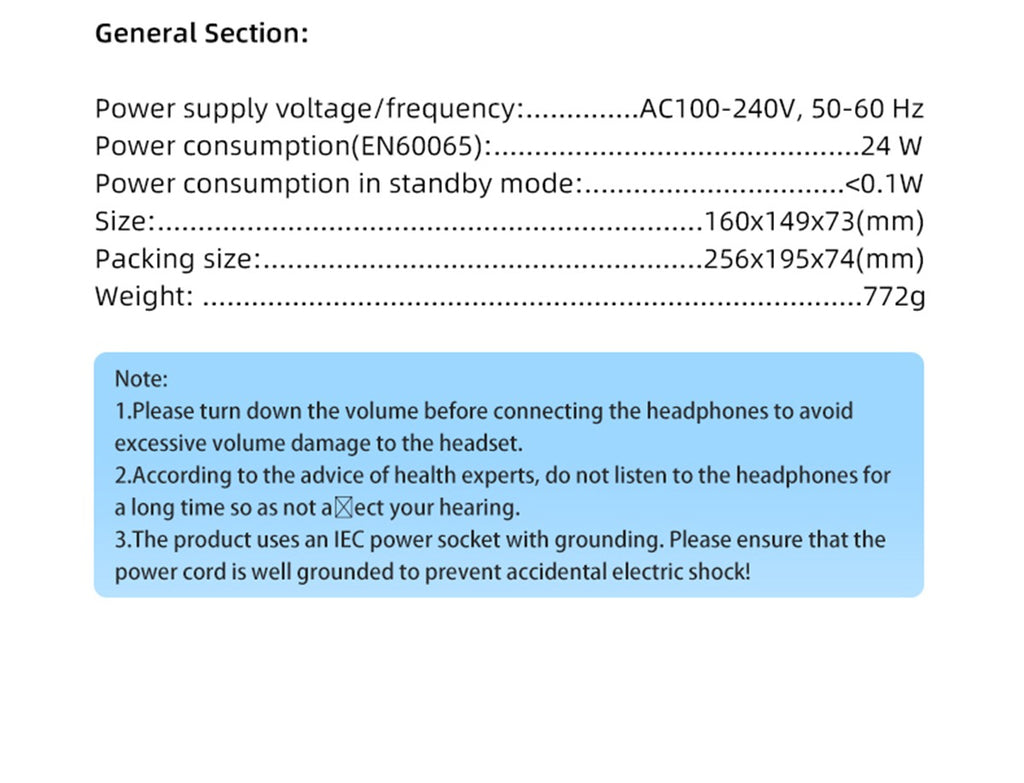 Secure Checkout
Your payment information is processed securely. We do not store credit card details nor have access to your credit card information.