Description
Features:
Bluetooth 5.0, apex
Adopts the QCC3008 Bluetooth chip made by Qualcomm company, supports Bluetooth 5.0 which can ensure the faster and stabler transmission.
Supports PC USB DAC
Can support PC USB DAC, and can be used immediately after it is plugged.

CS8406 Digital Conversion Chip
Adopt high performance CS8406 digital conversion chip, transform the Bluetooth signal into high-quality optical fiber/coaxial signal out.
ES9018K2M DAC
Adopt the high-performance ES9018K2M DAC chip, which can ensure high S/N and very low distortion.

Rejuvenate your DAC/amplifier system
Does your DAC/amplifier system have no Bluetooth connectivity? No problem,  Simply connect your Bluetooth source to the XQ-50, and then connect the XQ-50 to your DAC/amplifier system with coaxial /optical/aux audio cable. Your wired DAC/amplifier system is now fully capable of playing wireless Bluetooth music.
Aluminum-shielded case, External High-gain Bluetooth Antenna
Use aluminum-shielded case, external high-gain Bluetooth antenna is used to ensure the lossess and stable signal transmission.
SPEC:
BLUETOOTH VERSION: 5.0
SUPPORT FORMATS: SBC, AAC ,aptx
TRANSMISSION DISTANCE: About 10M
OPTICAL:0.000879%
THD+N(COAXIAL):0.000879%
THD+N(AUX OUT):0.07%
OUTPUT LEVEL(OPTICAL):0. 5VP-P
OUTPUT LEVEL(COAXIAL):0. 5VP-P
OUTPUT LEVEL(AUX OUT):2.5V
POWER INPUT: DC5V/1A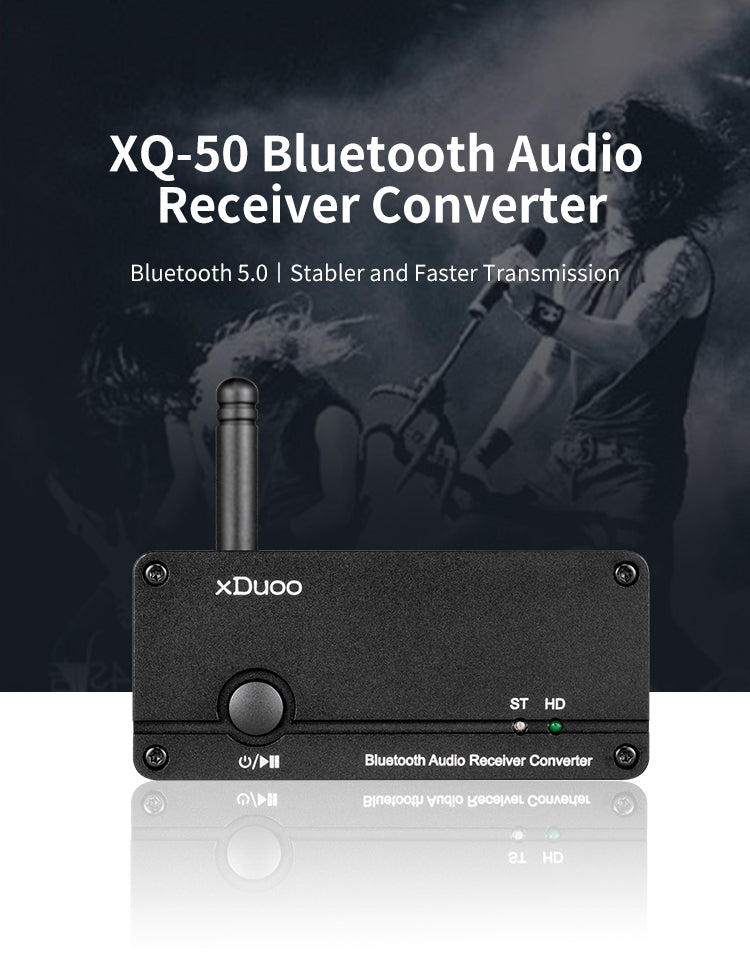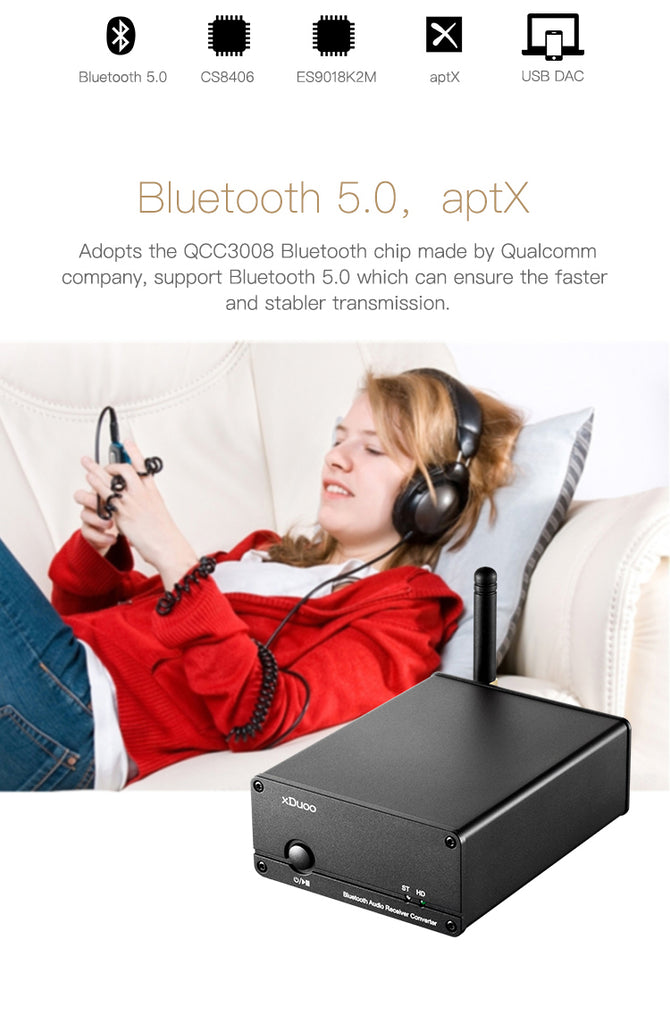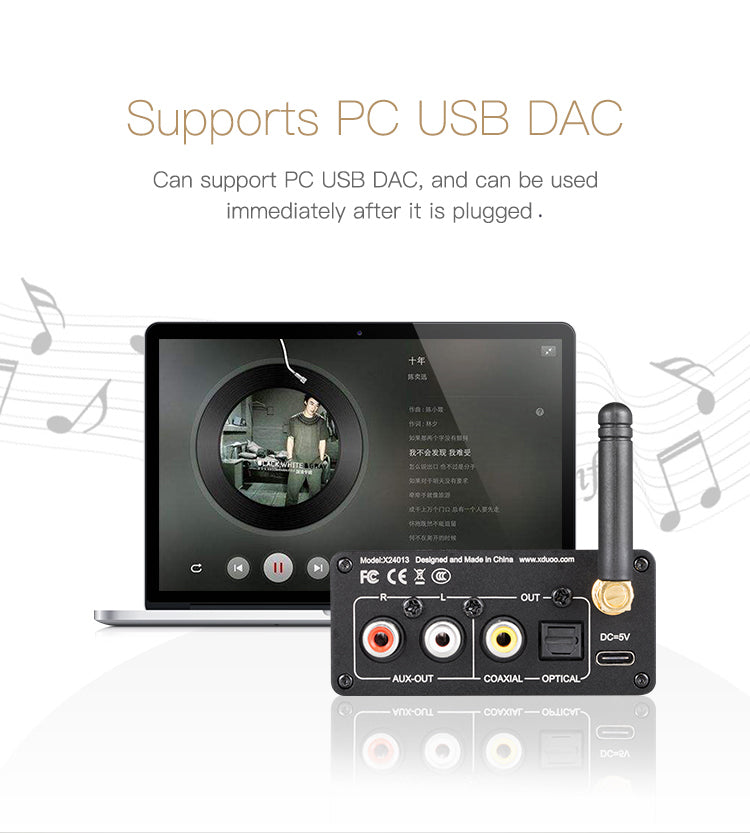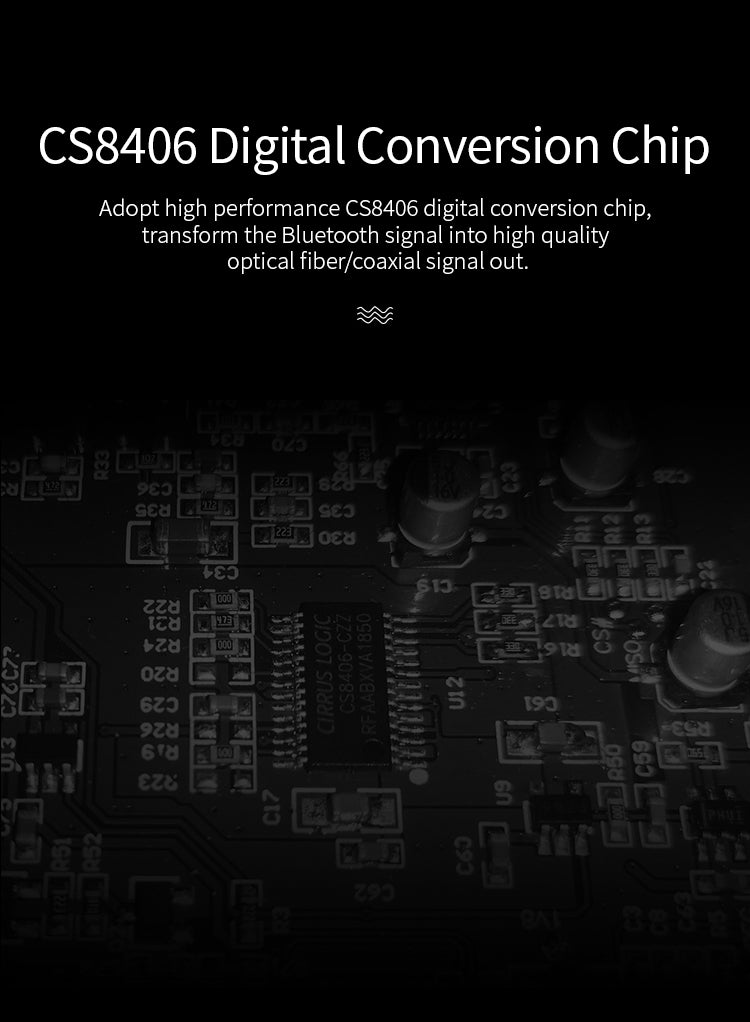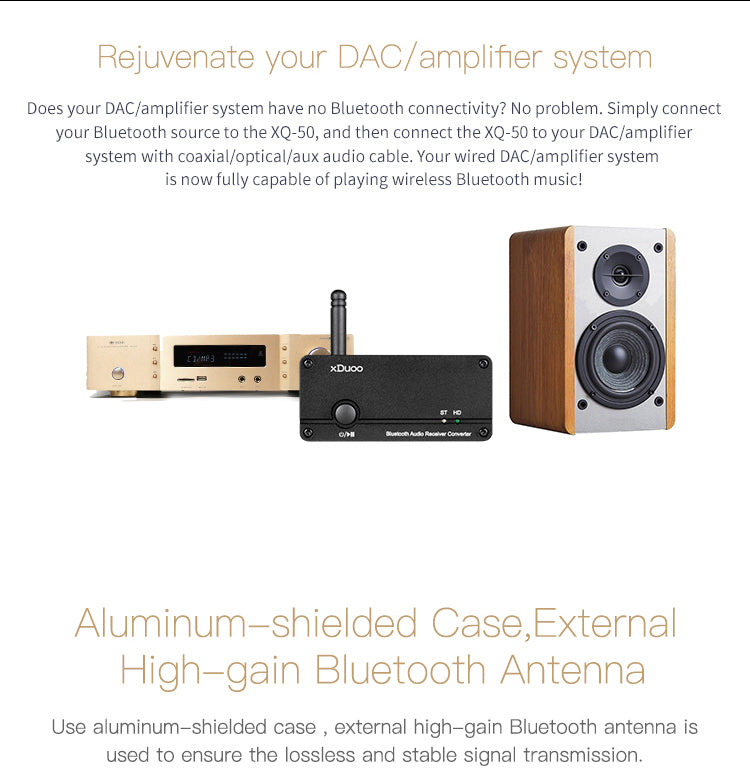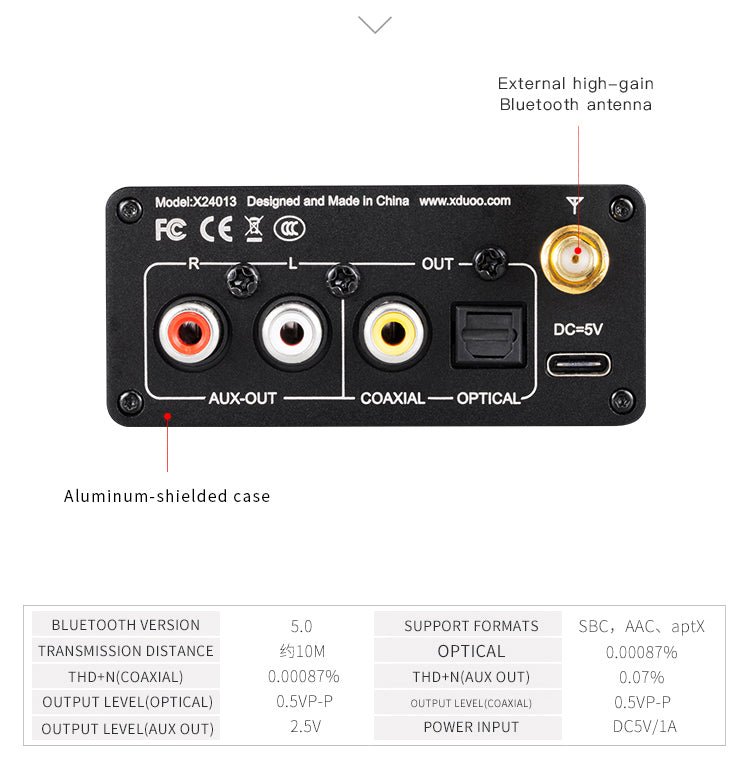 Secure Checkout
Your payment information is processed securely. We do not store credit card details nor have access to your credit card information.