Description
Features:

1. About Tube+Transistor Hybrid amplifier
The front tube amplifier and rear transistor combine the advantages of two amplifier circuits to achieve the ideal sound effect and make you immersed in the happy atmosphere of music.

The tube amplifier has its unique tube sound, sweet, soft, warm, and listenable voice, and good musicality and atmosphere; but its high-frequency transient response and resolving power are worse than that of the transistor especially when Transistor listening to a symphony.

Transistor has the advantages of large dynamics, high speed, strong resolving power, and strong driving force, especially suitable for songs with large dynamics; but it is not soft enough and its high-frequency sound is sharp and dry.

2. Tube Amplifier
Adopt double 6J1 tube for pre. amp. making voice sweet and exquisite.

3. Transistor for Class-A amplifier
Adopt transistors for class A buffer, output power up to1300mW. can easily drive many kinds of headphones.

4. Line Out Can be used as Pre-amplifier
It has one line output, through the tube, and controlled by volume. It can be used as the Pre. amplify of all kinds of an audio amplifier or active speaker, and improve the sound quality of audio amplifier or active speaker.

5. Enthusiast Capacitance
Adopt the special enthusiast Japanese ELNA capacitance as the coupling capacitance, have a transparent and sweet sound.
Adopt the special enthusiast Japanese RUBYCON capacitance as the main filter capacitance, have smooth and warm sound, and splendid high frequency.

6. Built-in Mute Circuit
It built-in relay for the mute circuit when turn on the amplifier to avoid POP noise and make sure the tube is worked at its best condition.

7. Sand blast textured panel has a simple appearance
Sandblast textured panel and hard aluminum alloy shell are slap-up and can resist external interference effectively.
Parameters

Power Supply: DC12V/1A
Gain: +15dB
Output Power: 1300mW(32Ω)
Size: 12*7. 8*4cm
THD+ N: 0.1% (1KHz&32Ω)
Weight:0.38kg
Frequency Response:: 10Hz~60KHz(±0.5dB) 
S/N: 115dB
Suitable Headphone Impedance::16~600Ω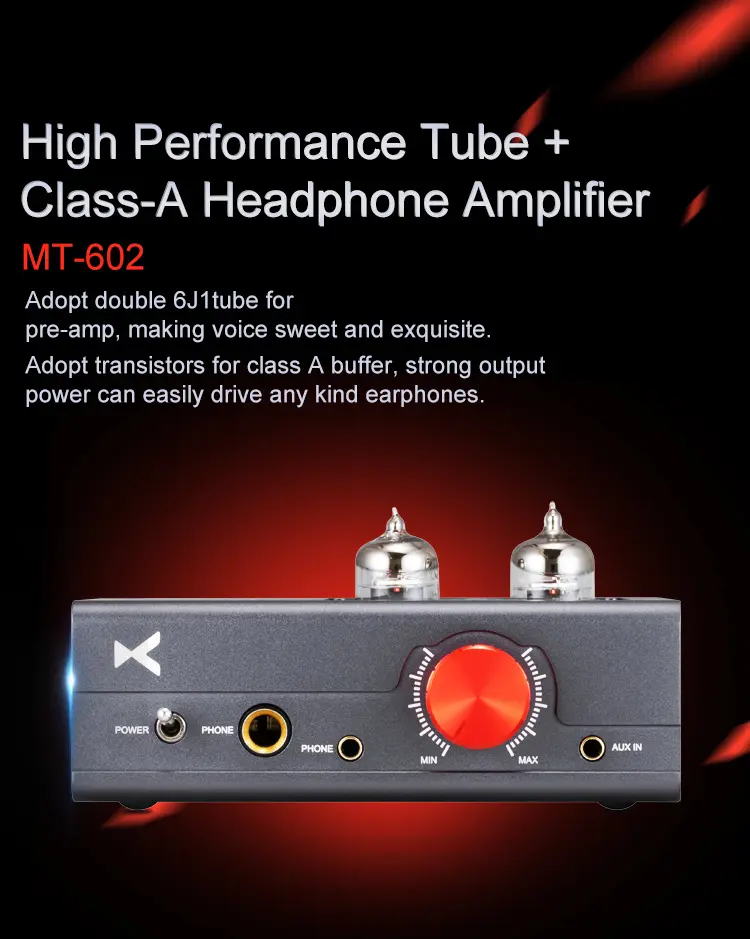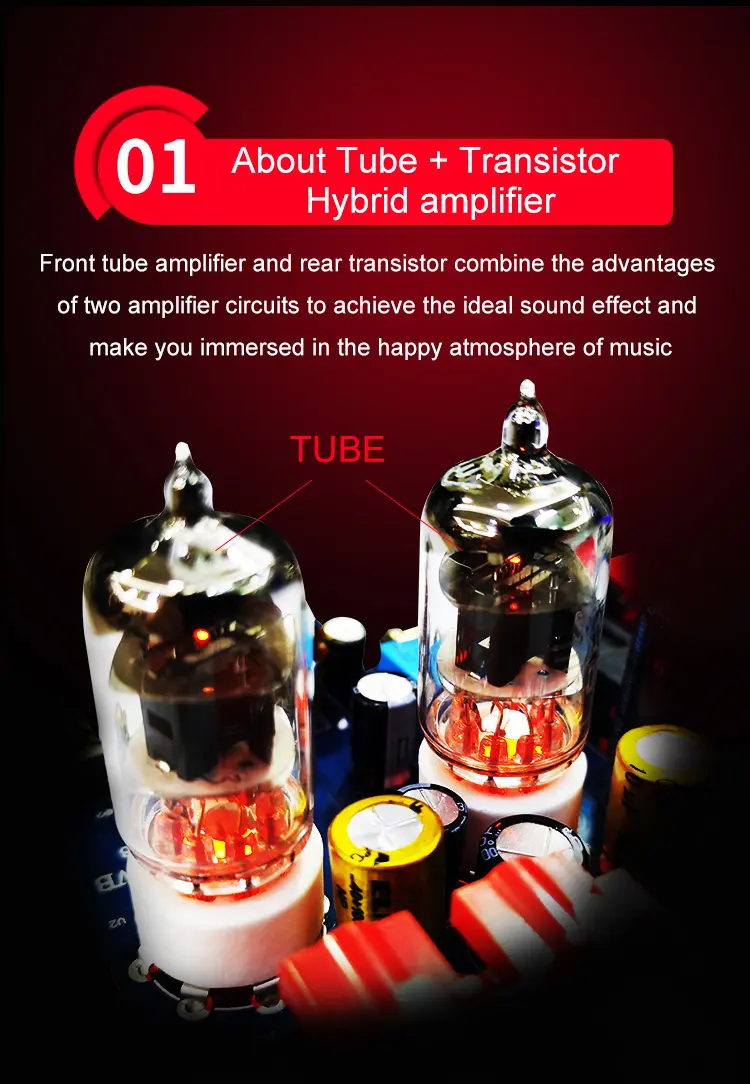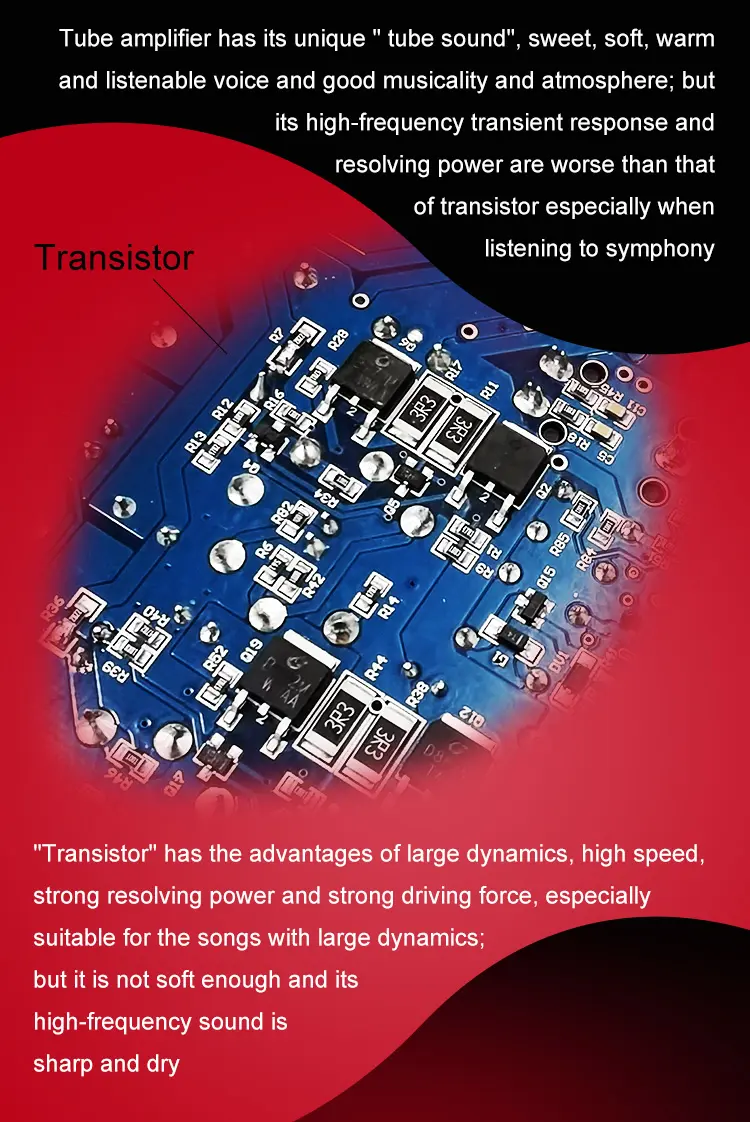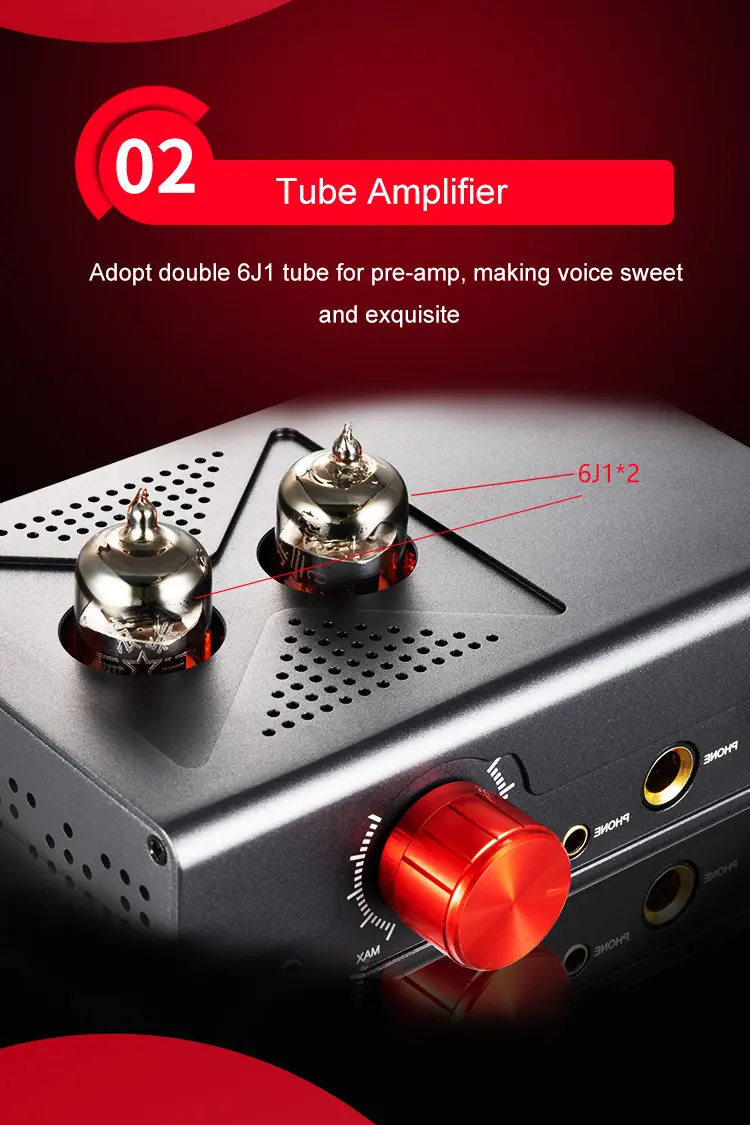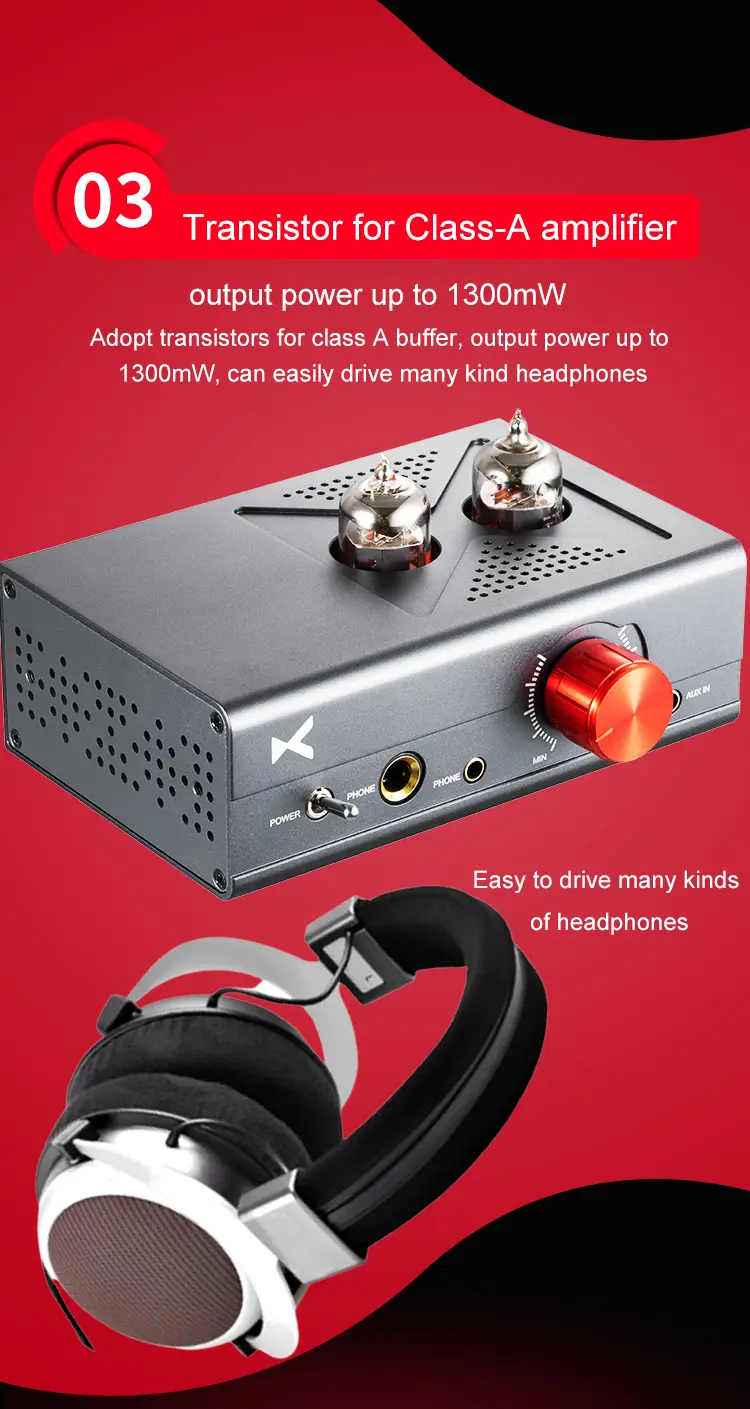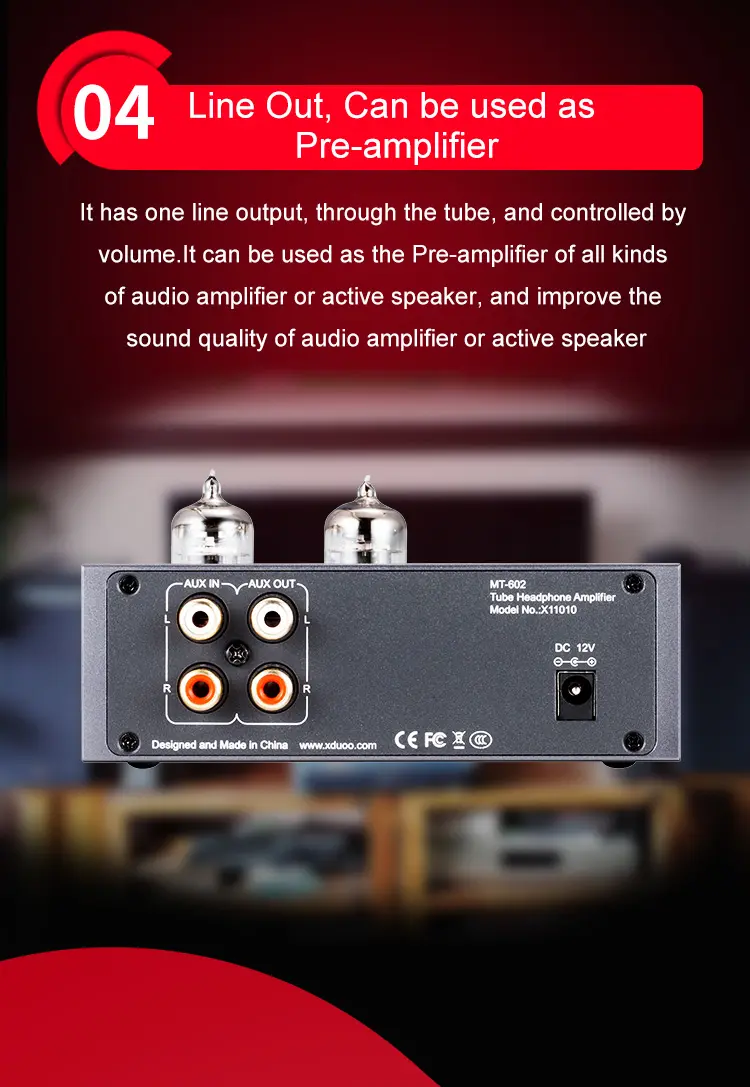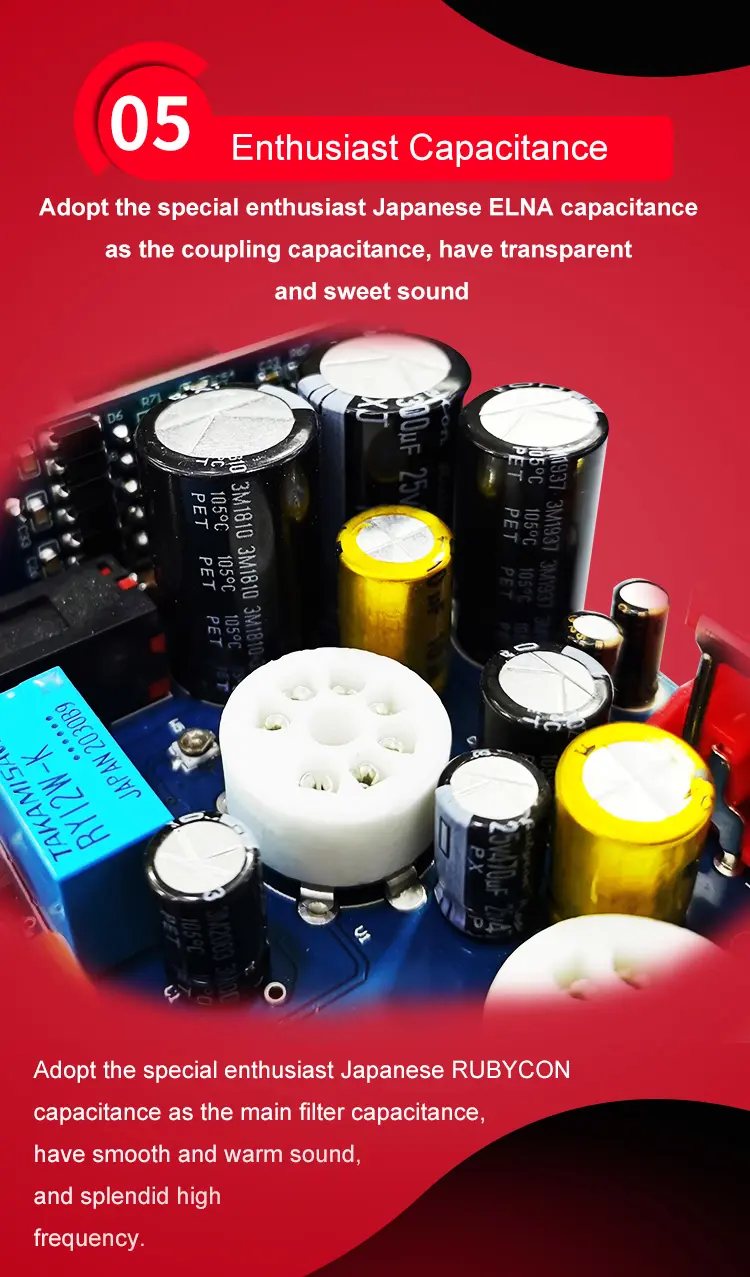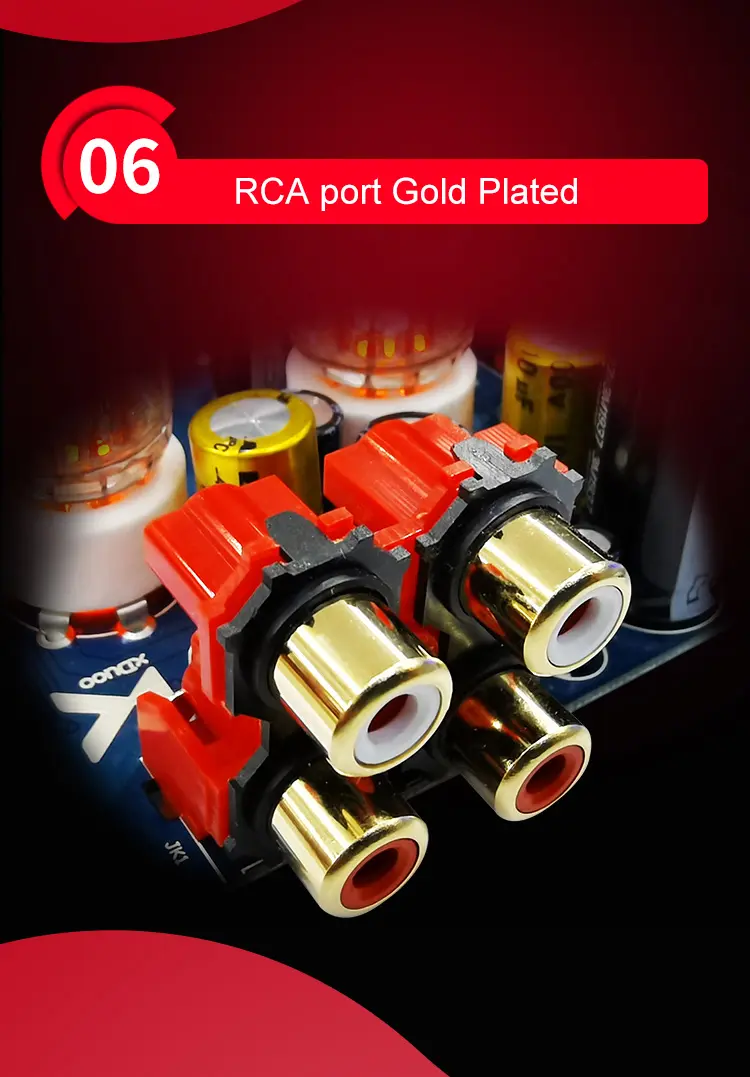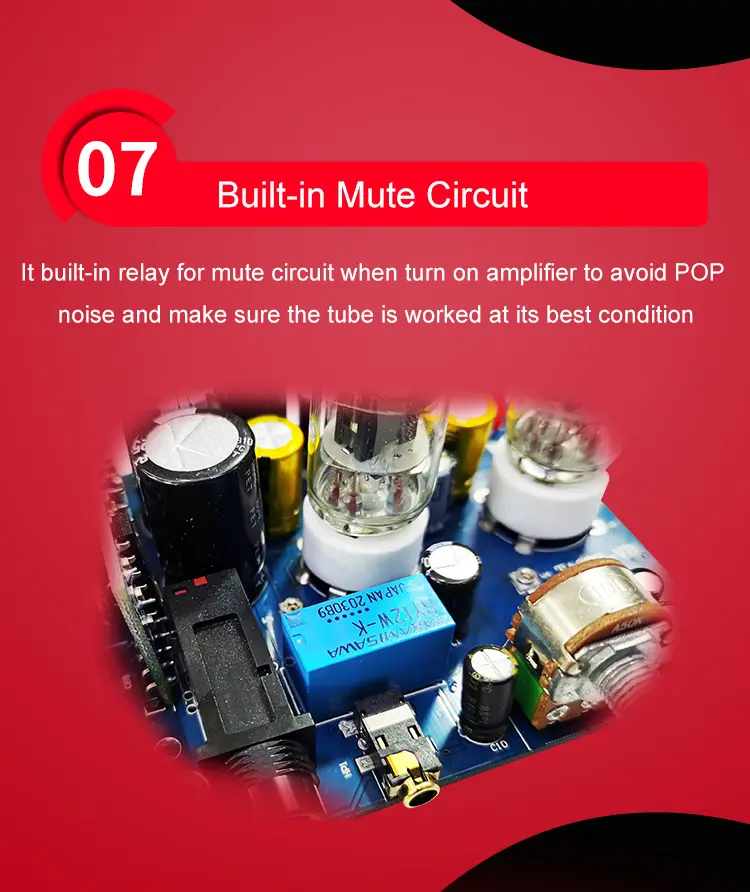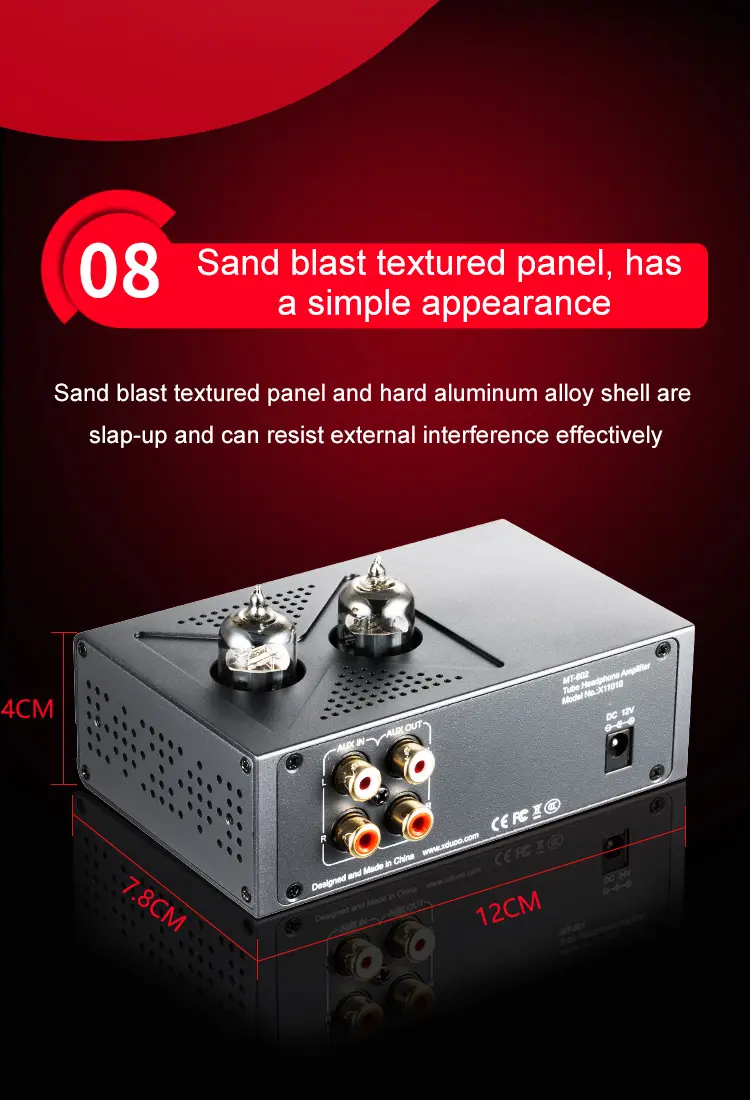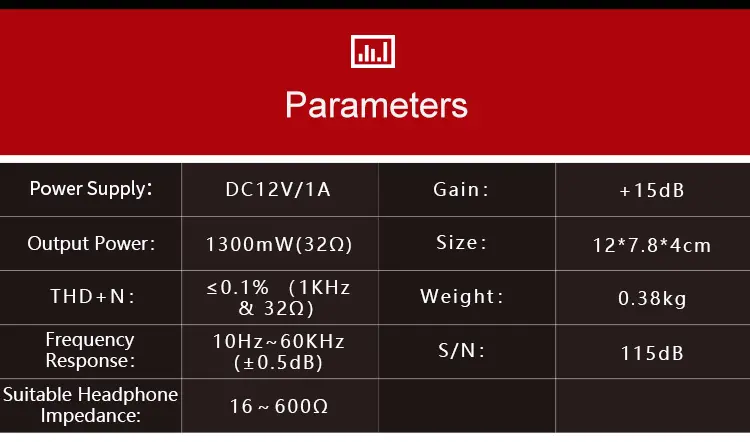 Secure Checkout
Your payment information is processed securely. We do not store credit card details nor have access to your credit card information.